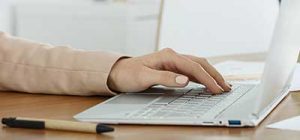 Today, there are companies that believe that they can hire employees and go into business without doing background checks. We have heard all the horror stories about drivers and other professions that have had major problems because the company didn't feel they had a responsibility to protect the consumer. If you have a potential spouse, partner, employee, business partner, nanny, or elder care person you owe it to yourself to check them out for your peace of mind.
We believe that a diligent background check can save you from the liability of a hire that may not be a good fit for you or your company. The cost of the background check is far less than any lawsuit you may occur.
Aonyx Solutions offers a variety of background checks depending on your needs. We can go from the basic background check up to an Investigative Consumer Report which takes the investigator into the field to gather non-public information. This can tell a better story than public information alone.
We work with you to come up with a template of desired information so we are not wasting time or money by only researching what you want to know.